Bruce MacDonald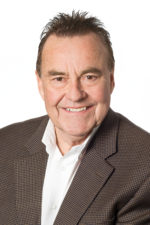 Sales Consultant
Residing in Norton Summit for over 30 years, Bruce has been in the Real Estate Industry for the past 35 years.

In that time he has specialized in…

. Hills properties and acreages
. Residential homes and home units in the north east and eastern suburbs
. Large subdivisions in all suburbs and small subdivisions, ie. creating two courtyard allotments from larger one home allotments

Because of Bruce's longevity in this profession he is now dealing with third generation members of previous clients.

0409676614
08 8365 0955
0409676614