Donna Rendell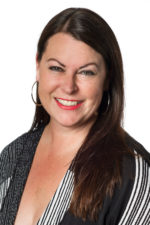 Business Development Manager - Property Management
Donna Rendell comes to us with over 20 years experience in Property Management.
Her career has seen her working with some of Adelaide's largest Agencies, and so brings with her a wealth of knowledge and life experience to her new role with Elders Payneham as Business Development Manager - Property Management.
This role incorporates all new Property Management business enquiries, liaising with Landlords and Tenants and generally overseeing Property Management operations.Donna is highly qualified in Real Estate Practice having achieved the Certificate in Real Estate; Property Management, Sales and Agency.
"I just love the challenge that Property Management presents. I always try to achieve the best outcome for all concerned. Attention to detail is probably my best strength; coupled with impeccable organisational and time management skills. I am committed to providing an exceptional level of service to both Landlords and Tenants alike."
Please feel free to contact Donna Rendell to arrange an appraisal of your rental property and we look forward to providing you with exceptional Property Management of your investment property.
8337 6488
08 8365 0955
0418 846 490